Senior Health: Fall Fitness Ideas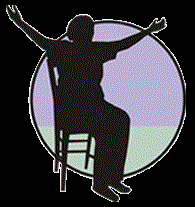 Now that summer has made its way to fall and the weather is turning cooler, it may be time to adjust your daily or weekly fitness routine. In summer months, getting outside for a swim or a long bike ride is convenient and easy, while fall and winter months, with their cooler temperatures and shorter days, can make getting exercise in more challenging. 
Switching up your routine to suit the season can go a long way in helping to set you up for fitness success. In addition to finding ways to get outside comfortably, you may find it's time to bring your workout indoors, and we have fitness ideas to help you get started.
Whether you're a seasoned fitness fanatic or just beginning to find your preferred way to get out and move, we think these fall fitness ideas will suit your needs and your fancy! As always, consult your physician before making any changes to your lifestyle or routine. 
Walking
While the weather outside may occasionally seem a tad frightful, for the most part, our temperate climate will accommodate you taking brisk walks throughout the fall and winter months. In colder months, it's important to dress appropriately whenever you head outdoors, especially when you plan to be outside for any period of time. Layer in clothes that are breathable and keep you warm, and make sure to wear a hat, gloves and coverage across your neck. Try to keep your skin completely covered on especially chilly days, and if the cold feels bitter, plan to take your walk to the treadmill, instead.
Pilates
There are almost too many benefits to doing pilates as you age, with the most basic being that it helps with balance and prevents the risk of falling. Additionally, pilates helps to increase mobility in your joints, while strenghtening the muscles around the joint, reducing stiffness and strengthening your bones. Pilates breathwork can help to increase blood flow, lower blood pressure and ease anxiety. The list is long enough for us to encourage you to seek out a highly trained and experienced pilates professional, and discuss your own personal fitness needs with them this fall.
Chair Yoga
For many people, getting up and down off of a yoga mat sounds less like fitness and more like punishment, and depending on your personal health issues, may not even be possible. That's why chair yoga was developed, and it has gained increasing popularity with the 55 and better crowd over the last 10 years. Chair yoga is designed to help you gain the many benefits of yoga, without having to get up and down off the floor several times. Not only will you gain strength while practicing yoga in a chair, but you'll gain flexibility, body awareness, mental clarity and pain management techniques. It's important to find a chair yoga instructor who is experienced and has worked with a variety of body types, and once you do, you'll reap the benefits almost immediately!
Swimming
While you won't be able to head to the nearby beach or bay for your swims in fall and winter, you can join a nearby recreation center or YMCA and take full advantage of their indoor, olympic sized pools with lap lanes. The benefits of swimming range from cardiovascular improvement and strength to joint mobility and stress relief. 
Water Aerobics
Exercising in the water builds cardiovascular strength, increases flexibility, mobility, muscle tone and circulation, and can help to rehabilitate muscles and joints. Both nearby recreation centers and local YMCAs offer water aerobics classes that are convenient to get to, and will help you to get your swimming fix even in the thick of fall and winter.